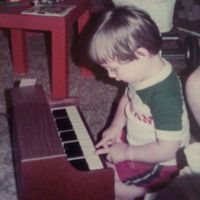 I love music. I always have. For as far back as I can remember, all the way back to Austin, TX, where I was born, where my mama used to rock me to sleep to Stevie Wonder. It wasn't so much that she wanted to expose me to that kind of music as it was the only thing that worked. Music soothed me to sleep. That was my first encounter with the healing effects of music.    
In preschool I used to make up songs at the playground, swinging on the swings, or riding around in the back seat of my parents' car, or improvising on a little toy piano that my parents got me for Christmas one year. It felt right. It comforted me. It's how I best related to the world.    
We moved to Boulder, CO when I was five. I took piano lessons for a while. I remember getting an electric Casio piano. I loved all the various sounds it created. I'd sit around and improvise for hours. It also had prerecorded music by various Classical composers. I loved those songs and would sing them all the time. I took choir in elementary and middle school, which exposed me to new songs and allowed me to explore my voice.    
I was always musical, but when my father was diagnosed with brain cancer when I was thirteen, I started reaching for an outlet to express what I was feeling and experiencing. That's when I took up the guitar and started writing songs. My father died six months later. Writing music got me through a difficult time in my life. Music truly is healing. It soothed me when I needed soothing. It picked me up when I was down. And in sharing it with others I found it offered them the same healing effects. It connected me to other people. I had found my purpose in life. 
I studied music in our high school jazz band. I made a lot of new like-minded friends and formed my first band, Uncle Dave. We'd rehearse in the space above our bassist's parents' garage. We'd write songs and record our rehearsals. We played some shows, most notable the Boulder Creek Festival and the Battle of The Bands held at The Boulder Bandshell. It was a great learning experience and some great friendships were born.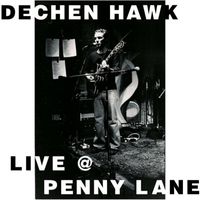 After Highschool, I kept writing music and started performing at the open mic at a little cafe in Boulder called Penny Lane. There I honed my singer-songwriter and performance chops and made a bunch of great friendships with other musicians including Gregory Alan Isakov. Another musician friend I met there was Ramaya Soskin. He used to record my live shows, and the first album I released was a collection of those performances, called Live @ Penny Lane. It's a singer-songwriter, ballad-heavy album, with a lot of emotional, heartfelt material. Much of it about love and loss. Though there are a good collection of songs on this album, I was unable to include all the songs I had written up to that point. Recording in a studio was costly and a live album was the best way for me to get my recorded material out to the world. 
Then I moved from Boulder to Chapel Hill, NC. I established myself in the music scene there, started connecting with other musicians. I formed my second band Sleeping With The Enemy. It was me, another songwriter Grant Withington, and a drummer Casey. We lived together for a while, writing songs and playing shows around town. Our sound had more of a rock influence with gritty guitar tones than my previous ballad-heavy singer-songwriter material. We added a violinist, Pepe, who had a great ear and surprising talent for improvisation seeing as he came from the world of classical music. It was a cool experience. I was growing up. I never lived with my bandmates before. We recorded a few songs at home, but never released an album of that material. Thankfully I write down and capture all my songs so that they can be recorded at a later date. 
As a solo artist, I entered the North Carolina Songwriters Co-Op's songwriting contest and had the honor of being one of the select few finalists that got to perform in the competition. It felt good as a songwriter to be acknowledged for my craft and to have the reflection that my material was noteworthy.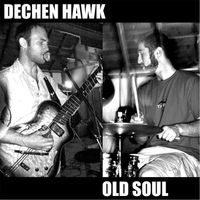 Later on, I met a drummer named Josh Stohl. We hit it off from the start. Our love for funk, soul, and hip-hop took the music in a new direction. I bought an 8-string guitar from local luthier Wes Lambe that allowed me to play bass and guitar at the same time. Josh got a sample pad that would allow him to trigger prerecorded samples while playing the drums. We formed my third band Old Soul, a powerful duo project. We played shows together around town and became great friends through the process. We released my second album Old Soul, a minimalist, duo album with more of an R&B twist than my previous album. We recorded the album at home as opposed to in the studio. All we could afford at the time was to record the album ourselves. Though we managed to get several songs on the album, there were still many more that we didn't have a chance to record.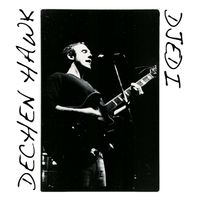 Eventually, I moved back to Boulder to get my bachelor's degree in music at Naropa University. Because my music was leaning in the direction of neo-soul, and piano is the prevalent instrument in that genre, I decided to make piano my main instrument at school and spent hours a day getting my piano technique caught up with my guitar chops and my understanding of music theory. My friend, Ryan Fenson-Hood, a fellow musician and filmmaker, commissioned me to write some music for an Indie film he was creating. I flew back to North Carolina to collaborate again with my buddy, Josh. The result was my third album, Djedi, named after the Indy film Ryan was working on. This album is still soulful and funky, but hits harder, with gritty guitar tones and a bigger production sound. This was another home recording, though the technology was getting better and we were getting better at using it. There were several recorded song ideas that we came up with for the film that didn't make it onto the album.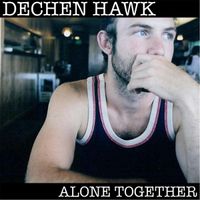 During college, I studied abroad in Prague. I loved living in that city. It was beautiful and romantic. My classes were in writing and poetics. I liked Prague so much I took a leave of absence and stayed an extra semester to teach English and explore the city. I kept writing. Josh and I would send ideas and recordings back and forth across the pond until we compiled the songs for my fourth album, Alone Together. Because of the nature of being abroad and having little recording equipment, many of these tracks have more of an electronic element, as I wrote and composed most of them on my computer. As with the previous albums, several of the tunes I had been writing at the time made it onto the album, but many others didn't.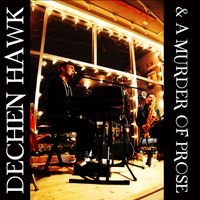 My sound continued to evolve. I graduated college and formed my fourth funk and soul type band A Murder of Prose, with me on keys/bass and vocals, Mirco Altenbach on saxophone, and Todd May on drums. It was a great outlet for all the tunes I had been writing in college. We performed a lot. I was able to allow the material to evolve as we performed for a variety of audiences. Once again I flew out to North Carolina to record my fifth album, aptly titled, A Murder of Prose. On this album, the neo-soul sound starts to emerge as well as some more experimental concepts. This was another home recording. I love this collection of tunes, and once again there was not enough time and resources to include all the songs that I had been writing in college.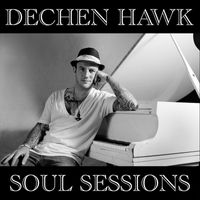 I started booking music and running sound at a venue in Boulder called, The Laughing Goat, where I booked national and international acts for over a decade. There was a band I used to book that played there every Tuesday called SuperCollider. This band had a huge influence on me. Their sound was rooted in jazz but had elements of blues, funk, soul, and more. It was a full band sound with multiple horn players, guitar, bass, keys, and drums. I used to sit in with them as a guest vocalist. I learned their songs. They learned mine. I started writing songs for that larger band arrangement. I pulled some of them into the studio and recorded my sixth album Soul Sessions. I sent the tracks to Josh in North Carolina, and he added the drum tracks for the album. This was my first experience working in a studio and with sound technicians. It was different. It felt like a step forward, an expansion. I was moving up in the world. We played a big album release show at The Fox Theatre in Boulder. I can't tell you how amazing it feels to have the support of a huge band backing you up. I had three horn players, two backup singers, a guitarist, a bassist, a keyboard player, and a drummer. This enabled me to just sing and interact with the crowd. I was able to develop my personality as a performer. It was unforgettable and it was a lot of work. But it felt important to reach more people with my message of love and respect. It warmed my heart to see the crowd smiling and dancing to my music. 
My sound was growing. I was maturing. I continued to explore my sound and play gigs around town. I began teaching music lessons. I learned so much in the process of teaching others about music. I had the fortune to teach and mentor one specific student for six years. It was incredible to watch the growth of this individual over time. I also joined a wedding band on the side, learned a multitude of songs, and upped my songwriting and playing chops.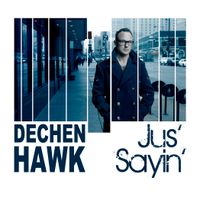 Along the way, I met Elliot Hunt, an audio engineer, composer, arranger, and more. We clicked and decided to see if there was potential in us collaborating. We ended up working together for three years. I was inspired. This was a very prolific time for my songwriting. I helped Elliot compose for film and commercial work, and we started recording the songs I had been writing. I learned a lot about recording and audio production by watching Elliot work in the studio. During that time I also met the talented Robbie Nevil. We also hit it off and started working together. I sang on some of his recordings. And he played guitar on one of mine. Elliot decided to move to L.A. and we wanted to release the songs that we had finished before he left so only three of my original songs ended up on the album. One track was written by Elliot and his partner. And one is the cover tune that showed us our potential for collaborating in the first place. The final project was my seventh album Jus' Sayin', named after my band at the time. This album is best described as vocal forward, minimalist neo-soul music with a delicious blend of analog and digital instrumentation. It's a great representation of the collaboration between Elliot and myself. His audio engineering makes the sound quality and production of this album stand out. His assistance in the production and arrangement of the album is notable.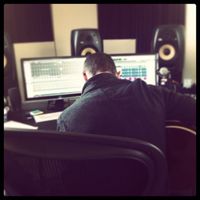 I released a single called I Want You before the Jus' Sayin' album. It's a downtempo, electronic ballad. It gives you an idea of what I was capable of producing and recording on my own after having learned from working with Elliot in the studio. 
After the release of Jus' Sayin', I continued to write and perform with my band. Eventually, two crucial members moved away and it felt like a good time to try something different. I started collaborating with several other singer-songwriters and eventually formed The Constellation Collective, a multiple songwriter-fronted band with a focus on rich vocal harmonies. There aren't many bands out there with five-part harmony, and so we created a scene around our monthly show at The Laughing Goat. It was a treat to get to sing beautiful songs with talented individuals.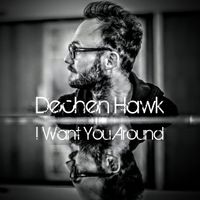 Then I took some time off, got married, and started putting a band back together. I became an adjunct professor and started teaching music at my alma mater Naropa University. Enjoying the experience, I headed back into the studio. I decided to go for that big sound again, that live feel I got on the Soul Sessions album. And I decided to work with the same engineer, Jay Elliot at IntroVertigo Recording studio. I pulled together some of my favorite musicians from my community to fill out the sound. And my second single I Want You Around was born. 
After the success of I Want You Around I decided to head back into the studio with Jay Elliot at IntroVertigo Recording to crank out another single. I brought in a skeleton of a song I had been working on with the intention of using my now-established band to help fill out the rest of the track. I managed to get some foundational recording done and then COVID hit. Life went into lockdown. My engineer Jay Elliot was hospitalized and thankfully had a full recovery. This was a new landscape. I realized I needed to adapt quickly if I wanted to survive. I started having members of the band record remotely and send tracks to me via the internet. Once it was safe to be in the same room again Jay and I started putting all the pieces together.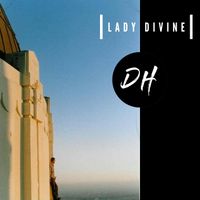 The final product was Lady Divine, a testament to perseverance in the face of the unknown. I'm so proud of this song for that reason. We didn't give up. We didn't let circumstances stop us or get in the way of our artistic vision. It's fitting that Lady Divine is a devotional love song to Music herself. 
It's been quite a journey learning how to survive as an artist. I've been fortunate to have had the opportunity to study my art, create it, and share it with the world. From 2001 till now, I've had the good fortune to release seven albums and three singles. That's thirty-nine songs released in the last seventeen years, which I'm grateful for, but I have over eighty songs I've written over this period that I've not had the time or resources to release. That's where you come in. With your patronage, I can start releasing this wealth of material to help heal, soothe, and inspire people all over the world. It's a large endeavor and I'm going to need a team to pull it off. And I would love for you to be on my team. The best way to support me is to buy my albums and spread the word.  
Thank you for being a patron of the arts and for making the world a better place!
To support me and get exclusive access to this collection of music join my Fan List